Youth fashion
2017-09-28
For many within the fashion and retail sphere, Tokyo is a must-visit destination brimming with inspiration (from the architecture to the natural landscapes) and emerging design talent. During a recent trip as part of the youth team here at WGSN, I sought out that buzzing inspiration and also made a point to check out every store, and designer I could within the time frame (I was never not exploring and researching, except for during snack breaks). I came back enthused and feeling extra creative, and since I couldn't take you with me in my suitcase, the least I can do is offer up a blog on my retail highlights. Enjoy.
Since neighbouring Seoul's rise in popularity due to K-pop, their beauty industry and strength in streetwear, some may argue that Tokyo has since faded into the background, but no way. Tokyo's cultural place in fashion, design and art is still so impactful, thanks to the renaissance Harajuku goths, the Kawaii princesses in marshmallow pastels, the 90s sports stars, linen minimalists who practice the Mari Kondo life and of course, the hardcore Yohji Yamamoto and Rei Kawakubo fans dressed in layered, draped black – these are the authentic characters that inhabit Tokyo and are great sources of inspiration. Plus, Tokyo also plays home to some of the most dynamic architectural buildings and retail spaces in the luxury market such as Prada, Dover St Market, and Bape.
Their merchandising and acute attention to styling is also like no where else in the world.
YOUTH TRENDS
Knitwear: Classic American knitwear brands were featured in any vintage store and young department store. Champion, Healthknit, Hanes and Gildan shirts are the must have basics.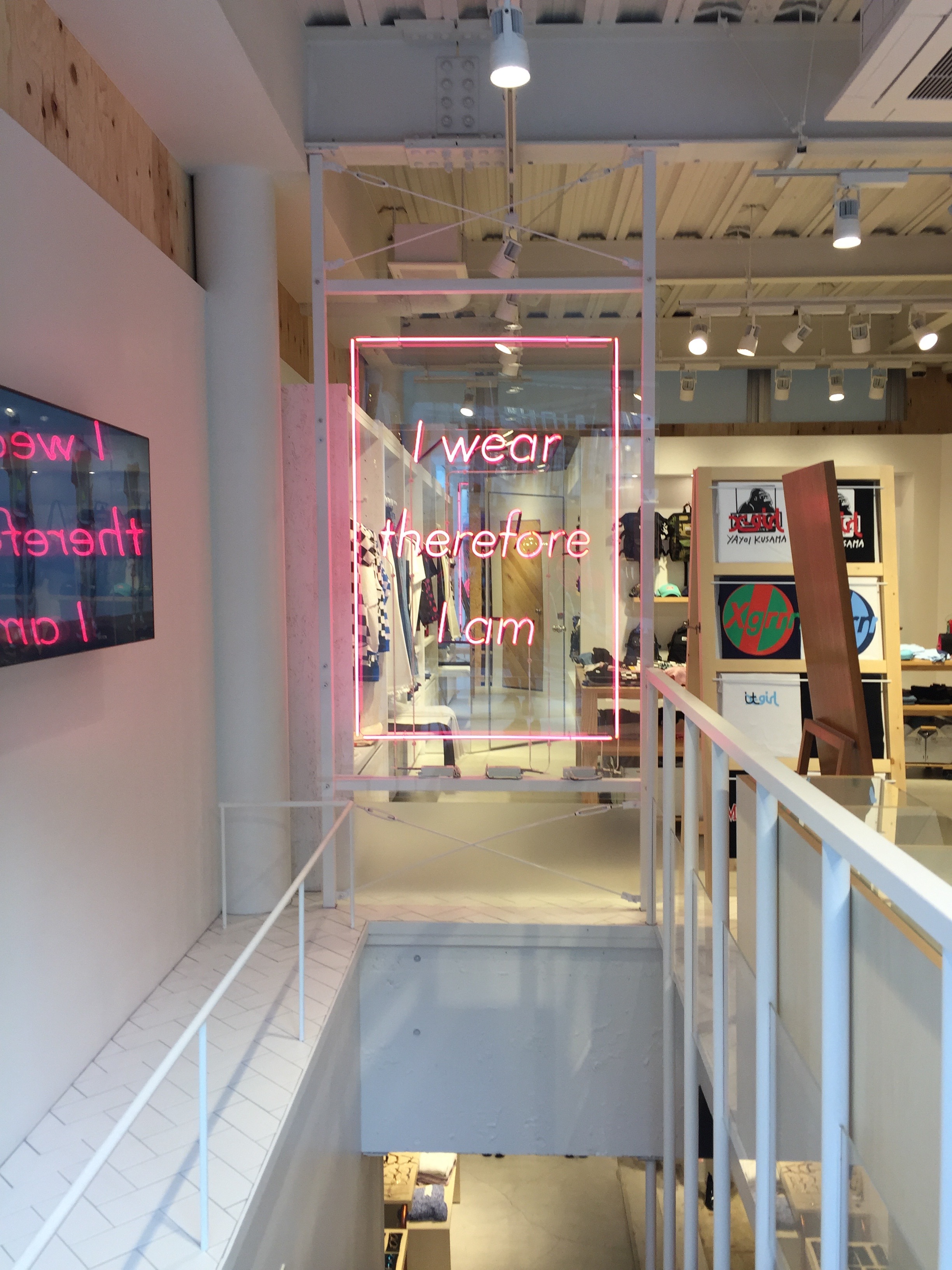 Colour: these knits are then dyed in the freshest of pastels and the crispiest neutrals (the two standout color stories in the Japanese youth market). Millennial pink is fading out to icy lilacs and neutrals range from a grainy bone beige to dirty champagne.
Fit: Overall there is an importance on proportion play as items are generally worn with ease/ slight oversize. This is key in knitwear, menswear inspired jackets, vintage Levi's overcoats and the pant silhouette of high waisted with a wide leg. There wasn't a body con in sight – there is an overriding sense of layering and injecting volume on the mainstream, petite Japanese figure.
STORE VISITS
Journal Standard, Omotesando Hills – 3 fantastic floors of youth related womenswwear, plus they carry an amazing selection of young menswear too
X- Girl – Really enjoyed visiting this store as it is specifically for Millennial/ Gen Z girl skaters. Originally founded by Kim Gordon in NYC it was revived by her daughter with the Tokyo trendsetters in mind, frequently featured in Nylon Japan. The brand also recently collaborated with Yayoi Kusama and Playboy
Dover St Market, Ginza – if not for the selection, the installations and enter visual merchandising is a treat. I also really loved the CDG Good Design Shop, Harajuku – your favourite CDG amongst industrial, interior and stationary design goods with a PLAY booth downstairs
H Beauty and Youth – a boutique department store just for the young women and market, fit with a vintage store. The retail space is not merchandised by brand but rather lifestyle and conceptual stories
BEAMS women, Shibuya – a 2-storey boutique offering an eclectic mix of urban and unique Japanese femininity
Source: WGSN