Jumping in puddles
2016-09-28
The children's wellies created by natural rubber are real eye-catchers.
In the design, kids can choose from flowers, bright stars, birds or plain.
The model comes with a reflector strip on the heel for better visibility. The majority of boots are designed with the characteristic two white stripes on the leg.
The high-quality footwear is handcrafted in France.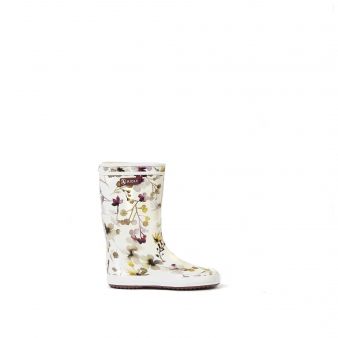 Flower Power turns rainy days into fun days.
Resource: