5 Amazing Themed Dessert Tables for Your Kids' Birthday Parties!
2016-08-16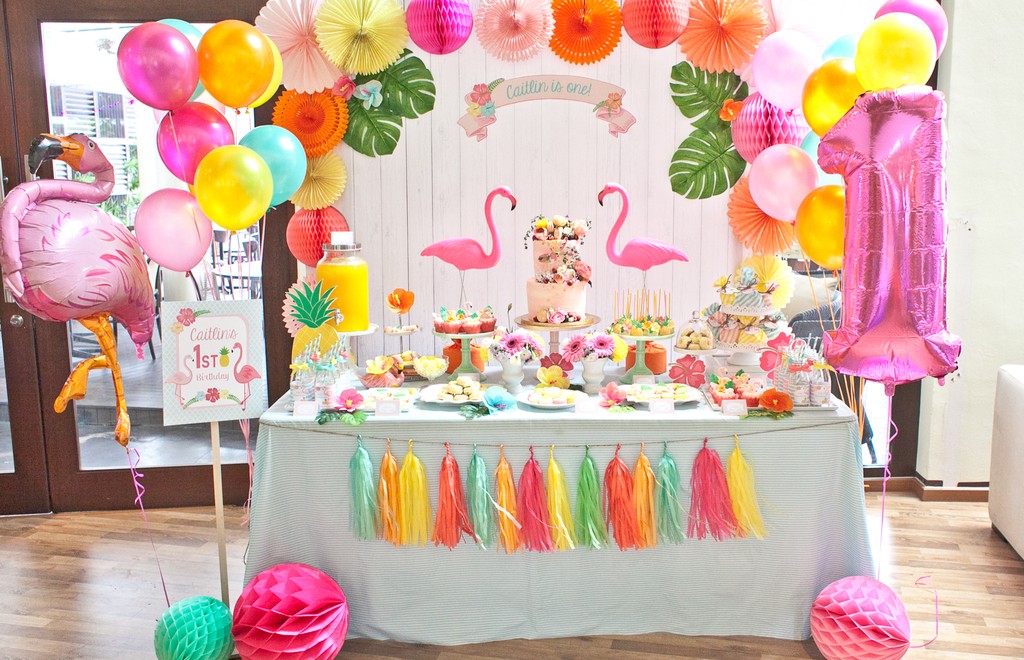 So you've just spent a fortune on a gorgeous birthday cake that is sure to impress your little one as well as your guests. But how do you stand out from the crowd and take the wow factor of your kid's birthday party up a notch? With mouthwatering themed dessert tables, of course! Who'd say no to a delectable spread of bite-sized sugary wonders? Not I, for sure! Caution: visuals may induce a sugar rush in some individuals.
1. Connor's Beach Themed 1st Birthday
Little Connor had a beach themed first birthday bash that made use of three dominant shades – coral, green and aqua. This marvellous dessert table created by A Cuppa Luv was set against a beach backdrop complete with a suspended surfboard overhead that announced the name of the celebration. What was on the dessert table? Hand-painted macarons that featured beach designs, cake pops with crab and shell-shaped toppers, flip-flop shaped cookies and cupcakes topped with surfboards!
2. Reanne's Sofia The First Themed 3rd Birthday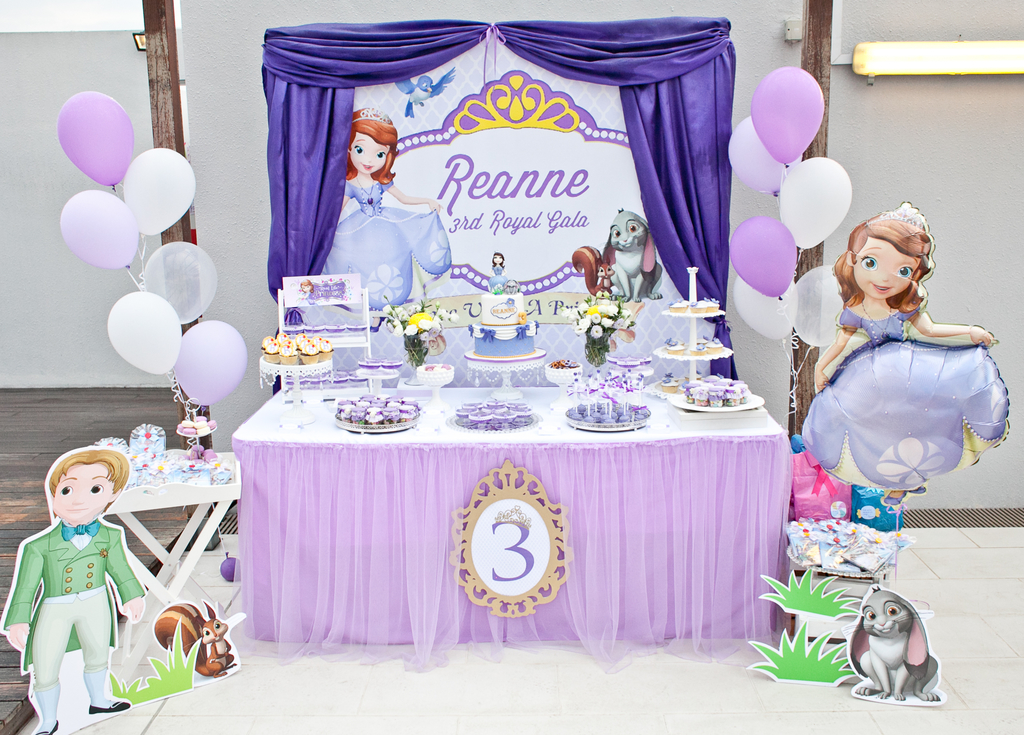 Frozen isn't the only animated show that has cast a spell over little girls everywhere. Three-year-old Reanne wanted a Sofia The First themed birthday party, and that's what she got. The celebration featured a jaw-dropping Sofia The First themed dessert table painstakingly put together by party planner Colour it Sweet. The mauve cake pops were decorated with tiny pearls and topped off with purple 'gems' on their reverse end. Even the jelly cups were lined with pretty lace bearing a little satin flower. How dainty!
3. Jemma's Sanrio Themed 1st Birthday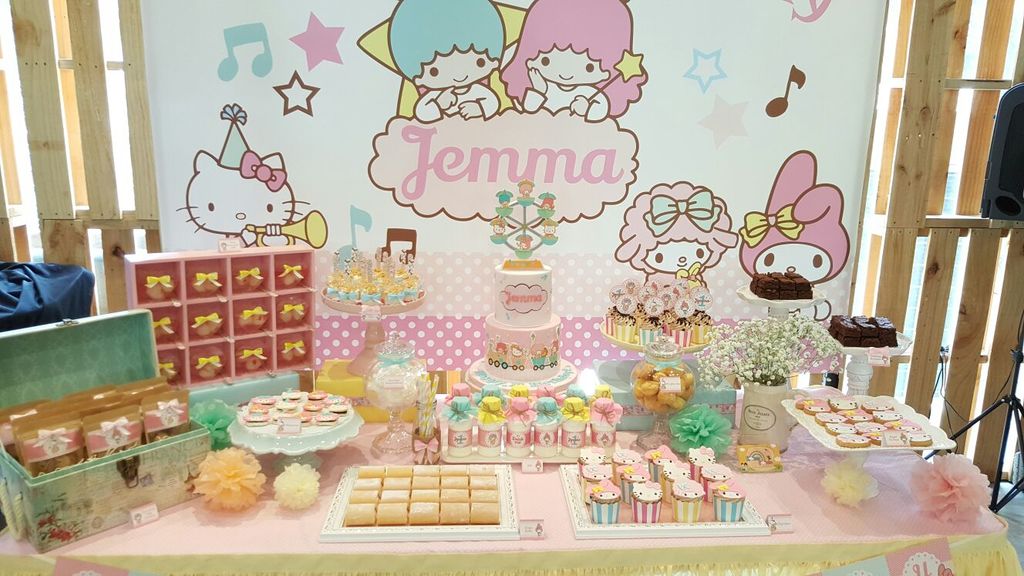 This Sanrio themed dessert table was one of the highlights at little Jemma's first birthday bash. The design team at Hokey Pokey was initially unsure of which Sanrio character to incorporate into the dessert table. They eventually included most of them with an added emphasis on My Melody and Piano. Hello Kitty fans, don't be disappointed – the popular feline featured on the sugar cookies as well as the cupcakes. Don't they look purr-fect?
4. Arianna's Mermaid Themed 1st Birthday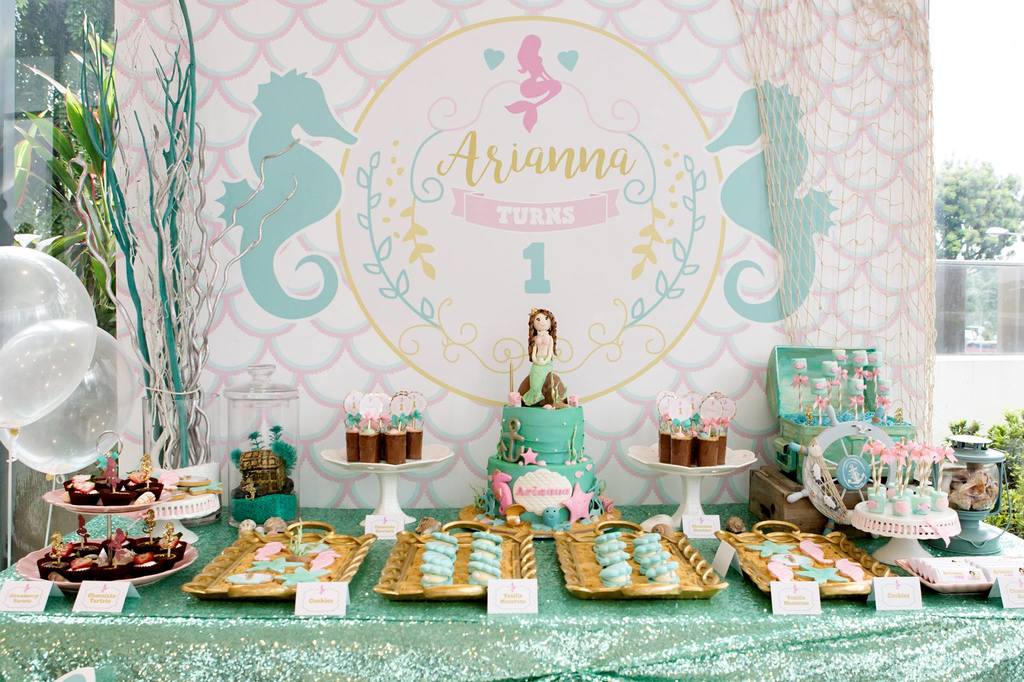 Baby Arianna turned one in style with a splendid mermaid themed birthday party! According to Little House of Dreams, their mermaid themed dessert tables are quite the rage. This beautiful one used shades of sparkly mint green and baby pink with a touch of gold. Arianna's parents had requested for adorable clam shaped macarons presented on a bed of edible sand. (wow!) Other highlights? A mermaid cake, marble marshmallow pops and beach themed chocolate shooters!
5. Yves' Blue & Yellow Themed Full Month Party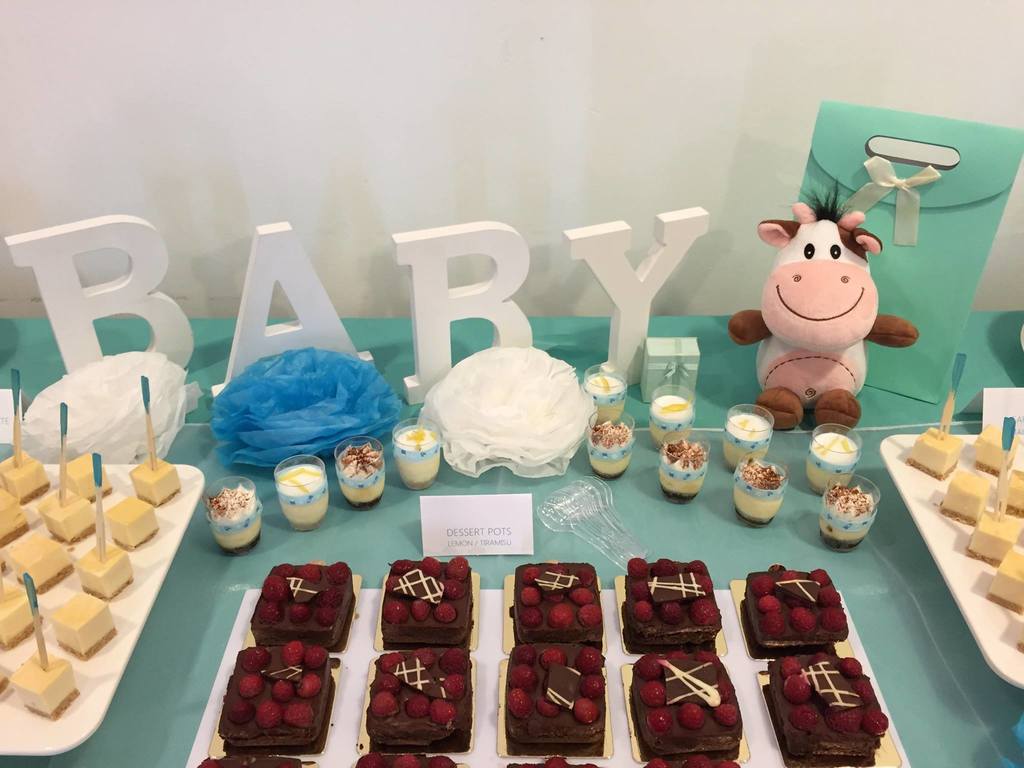 Who says dessert tables are only for birthday parties? Baby's full month celebrations also call for a sumptuous spread of sweet treats! Little Yves had a minimalist dessert table catered for a modest group of guests at his full month party. Those little yellow cubes you see on the left are Pastry Den's most popular sweet treat – the classic New Yorker cheesecake! Pastry Den tells us that their minimalist set-ups are designed in relation to a client's chosen set of colours. They prefer to keep it simple and let their desserts do the talking!
Resource: Motherhood